Leeds Autism Services proudly present The Leeds Autism Show, A celebration of Neurodiversity.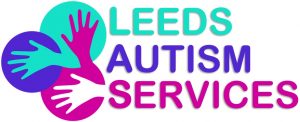 Formally known as Bigger And Better In Leeds, this is a free autism event for Leeds. There will be a variety of autistic guest speakers, information stalls representing local autism providers and support groups, plus details on accessible events in the city.
Venue – KPMG Conference Suite, 1 Sovereign Square, Leeds, LS1 4DA
Times – 9.30am to 3.30pm
Tickets – Free
You can find information on topics including:
Diagnosis
Mental Health
NHS health and accessibility
Employment
Advocacy
Support services in the city
And lots more…
It's the first time the event has been held since the start of the Covid pandemic, so they have had to make a few changes to make sure that they can continue to provide a free and accessible event for the city, most notably the new venue.
Tickets are now available to book through Eventbrite. Please book 1 ticket per person, however we request you reserve a maximum of 5 tickets per household or organisation due to limited capacity at this years venue.
If you prefer not to attend in person, there will be a virtual attendance option on Zoom, so you can log in and listen to the guest speakers and presentations of your choice, throughout the day.
If you have any questions or queries, please contact the friendly team  using this link. We look forward to seeing you there.