Join Forum Central on Tuesday 02 November 12.15pm for the results of the
Communities of Interest Network evaluation.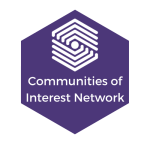 The Communities of Interest Network was established by Forum Central to ensure the flow of information and support relating to Covid-19 reached all communities in Leeds.
A qualitative evaluation was conducted by Sarah Frost and Simon Rippon. The aims of the evaluation were to understand the role of the network, the related benefits, and learning from the perspective of the network members and wider system stakeholders.
At this online event we'll introduce the evaluation, look at key findings and discuss next steps.
Agenda:
12.15  – Welcome and introductions
12.20 – Sarah Frost to present key findings from the evaluation
12.40  – Question and answers
12.55 – Stacey Taylor to present next steps
1.10 – Nahid Rasool to present key findings from the groups work
We hope to see you there. If you have any questions relating to this evaluation, please e-mail us at [email protected]