We would like to welcome and introduce you to three new members who have recently joined the Forum Central network: Hope Bereavement Support, Ping Pong 4U, and Relate Bradford & Leeds
Forum Central is a member-led network. We place our member organisations at the heart of everything we do. We aim to represent and strengthen the voice of our members in the wider health and care sector in Leeds. We aim to promote our members' work and create networking and collaboration opportunities for them. To find out more about membership with Forum Central see our membership information. If you have any questions or are interested in joining the network, please contact [email protected].
It's our pleasure to introduce…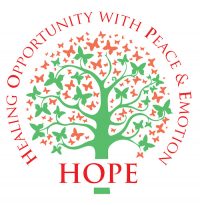 Hope Bereavement Support
Hope is a Counselling and Coaching Services that offers vital holistic services nationwide, especially in the BAME communities of colour.
HOPE is led by BAME leaders and professionals and because of their team of qualified and BACP registered diverse, multilingual and multicultural professionals that are trained in a range of modalities, they are able to deliver person-centred mental health, psychological and therapeutic support.
Hope's mission is to provide mental health support services whilst promoting against stigma around mental health through a range of educational awareness workshops and CPD events throughout the year. HOPE promotes self-care, self-empowerment, having a safe space and being able to speak confidentially. HOPE aims to offer the right support to each individual, whether that is through 1:1 or groups sessions, or something else.
Hope's specialises in:
Autism Counselling Support
Bereavement, Loss and Grief Work
Trauma and Informed Practice Work
Child Loss and Miscarriage
FGM and Child Sexual Abuse
Domestic Abuse and Sexual Abuse including Rape
Antenatal workshops – Rainbow Mamas group for pregnant women
Hope is looking to expand and spread their services even further to reach communities who are seen as difficult or hard to reach, and communities of colour who have had limited access to mental health services and support, especially in their own languages and inclusive of their cultural and faith needs.
Hope can delivery vital support through your organisation as a Service Delivery Partner. They're happy to agree SLA's with organisations to help you provide mental health services and educational awareness workshops. What Hope offers:
Counselling Services
Coaching Services
Educational Awareness Workshops/ CPD Events
Social Media Exposure (inc. our newsletter. We have also done multiple media promotions on radio and television)
PTSD, Trauma Healing Program
Bereavement Support Groups
Miscarriage & Child Loss Support Groups (Perinatal services)
Coaching Workshops
Men's Peer Support Groups
Clinical Supervision & Peer Support
Befriender/ Volunteer (training – coming soon)
Collaborations with other National and grassroot organisations; currently with Touchstone and LTHT
Contact the CEO at [email protected] and check their website for more information. For referrals into the service you can email: [email protected]
Website: www.hopebereavementsupport.com  Twitter: @BereavementHope  Facebook: @hopebereavementsupport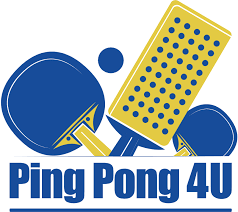 Ping Pong 4U
Ping Pong 4 U has been created to enable a wide range of people of all ages and of all abilities to enjoy, what could be considered, the greatest game on Earth – Ping Pong!
As Ping Pong 4 U has worked with more and more groups, they have seen some amazing things, and sometimes witness really moving scenes of joy…
…When a blind person can play a rally, and their daughter witnesses the amazing achievement…
…When a quadriplegic is working up a sweat in the process of knocking over plastic cups, and the room is cheering!
Ping Pong 4U would like to work with more people, schools, charities, and organisations to create more and more of these magical moments. YOU can join the movement to bring more fun and stimulation to those who you care for, to make a real difference to their lives. Ping Pong 4U make people feel really special, and genuinely included through sport, activity and play.
They have devised and adapted a number of table tennis related games: Adapted Ping Pong Activities (APPA) which are hugely popular. The APPA games are fun, engaging, simple to set up and can be played on any surface. Some of the activities can even be played without a table.
Ping Pong 4U offers:
Group Adapted Ping Pong Activities sessions for children and adults of all abilities, age and culture
Expert coaching, 1 to 1 or for groups
Training for staff members to run Adapted Ping Pong Activities – FREE for schools
APPA Resource Kits for organisations and families to purchase – the Standard Bespoke pack, the Mini, the Starter, and the Micro pack – with all proceeds going straight back into sustaining Ping Pong 4U's charitable work
Schools Class Kits or bespoke individual items or kits can put together for schools
Innovative challenges and videos, some made by top England players and coaches
Contact [email protected] to arrange an activity session, book training or purchase a kit.
Website: www.pingpong4u.co.uk   Twitter: @PINGPONGFORU   Facebook: @PingPong4U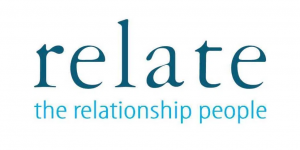 Relate Bradford & Leeds
Relate Bradford & Leeds is a registered charity with over 70 years' experience in providing specialist relationship support to people across the Bradford district and, since 2019, Leeds!
They aim to develop and support healthy relationships between people at every stage of life. They deliver inclusive, high-quality counselling services to help all kinds of people; heterosexual and same-sex couples, families and individuals to make relationships work better, by improving their understanding of relationships and what makes them flourish.
Relate Bradford is a small, passionate and ambitious charity, in the heart of Bradford, providing a wide range of therapeutic counselling services, supporting young people, families, individuals and couples since 1948!
A big part of what they do is provide people with the breathing space where they can feel heard, valued, respected, understood and more in control of their feelings and of their lives. This environment helps people cope with, or come to terms with whatever they might be experiencing.
Relate's Counselling Services:
Relationship Counselling
Family And Young People's Counselling​
Sex Therapy​
Couple Therapy for Depression
Reaching With Relate​
Organisational 'relationship based' training
Counselling in schools
Contact [email protected] if you'd like to find out more about any of their services.
Website: www.childbereavementuk.org   Twitter: @RelateBradford   Facebook: @RelateBradford