Leeds Learning Disability week is nearly here and yet again the sector has pulled together despite ongoing adversity to put on a host of events across the city between 13 and 17 June. To view what's happening in Leeds visit Through the Maze.
Writing this short blog has given me chance to reflect on a blog I write almost two years ago, just a few months into the pandemic. I titled that blog Creativity, Ingenuity and a new round of Innovation to highlight the flexibility and the versatility of the sector in continuing to deliver services despite the dangers and restrictions of Covid 19.
One of the challenges during that period was to rapidly develop a digital day service offer until face to face services could resume in full again. This move by organisations was critical in addressing the digital divide that was present for people with learning disabilities and autistic people before Covid-19, and to help to maintain the physical and mental wellbeing of the people the organisations support.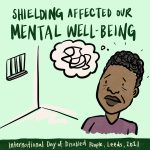 Two years on and organisations are only just getting back to full face to face delivery with the safety of members and infection control at the forefront of everything they do. There is brilliant digital inclusion work happening across third sector organisations in Leeds and the Autism and Learning Disability Digital Inclusion Network (ALaDDIN) is a success in its partnership approach. This network is crucial in addressing the digital divide and co-ordinating the third sector's Autism and Learning Disability digital inclusion response.
ALaDDIN's success is mirrored in other partnership approaches, for example, the Learning Disability Day Opportunities Mutual Aid Group, where organisations delivering day opportunities for people with learning disabilities work constructively with commissioners to share learning, knowledge, good practice and overcome common issues facing the individuals and organisations in the network.
Despite the adversity of the last two years, great partnership work has continued to take place in the Task Groups of the Learning Disability Partnership Board: Travel, Social, Health, Employment, Safety, and also in the People's Parliament, Carers Reference and other forums that contribute to people's priorities highlighted in the principles above. The Council Chambers Takeover event as part of Learning Disability Week will be a great event that will recognise these successes but also highlight the continued challenges.
All the great partnership work in Leeds comes amidst a host of individual and sector pressures and crises, which when brought together create a critical time for people with learning disabilities and supporting organisations. Some of the obstacles that individuals and organisations face include fuel poverty, food insecurity, a cost of living crisis, contribution for care costs, the end of infection control grants, staffing and recruitment crises, financial uncertainty, stretched resource and capacity, continued covid related illness, mental health crises, and a rapidly shifting social, political and economic landscape.
With these challenges considered, the work that the learning disability organisations and partnerships have achieved is amazing but also continues to highlight the social and health inequalities already present and faced by people with learning disabilities in our communities. These are inequalities that the principles of the Being Me Strategy respond to.
What is clear is that Leeds has a tight network of brilliant learning disability organisations, linked through the Forum Central network, all of whom are working in similar ways to respond quickly with strength, resilience and with positive partnerships to the rapidly changing environment and pressures.
What next?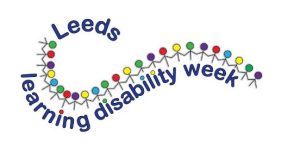 During Learning Disability Week there will be a range of great events happening across the city, including the Council Chambers Takeover event and the Being Social Marketplace event at Kirkgate Market, Connect in the North will be hosting their Summer chat and Aspire will finish the week off with the Picnic in the Park. In the following week there will be the SEND Careers Fair at the First Direct Arena and People in Action and Leep1 will be hosting a Jubileeds celebration at Leeds Conservatoire at the end of the week.
After this, as a sector we look into the future and ask the question, what is next for the organisations and the people we support? After listening to the great and experienced minds from some of the organisations in the Learning Disability network and beyond, connectivity, collaboration, creativity and kindness continue to be critical to planning and strategising for what is to come. Health and Social Care has never been more stretched and the structures around our organisations continue to shift. What is positive is that the sector is integrated into the decision making, especially in the newly formed population boards as part of the restructuring of the NHS CCG. This collective decision making and co-commissioning in health goes someway to answering the question of how organisations may be able to organise financial sustainability in a very different economic state. But it is early days and this intention for co-commissioning is still to be worked through and is yet to cut across all parts of the health and care system in Leeds. A factor that calls for continued influence on the power structures in place.
On reflection, the last two years have been disempowering for us all, limiting our independence and choices but these restrictions have fallen on people in our communities, whom in many cases are already hidden, isolated, and disempowered. So much of the brilliant work in the city is empowerment based and led by people with learning disabilities. There is great effort all round at the intersection of people, voluntary and community organisations, and health and social care, in overcoming barriers and taking a holistic approach to tackling health inequalities.
As a learning disability sector, we are at a point where we cannot let the brilliant work that has taken place drift. The health and care structures and landscape have and are rapidly changing, and it is time to build strength around a revised Learning Disability Being Me Strategy with people's voice and those fundamental principles at its heart and core. When I listen to the people I speak to, I feel confident and secure that we have a brilliant group of organisations working flat out to work with and be led by people with learning disabilities and autistic people to overcome new and pre-existing barriers. We are very thankful that during the present conditions that they all exist and are continuing to operate.
Enjoy Leeds Learning Disability Week.
Jez Coram, Senior Development Worker – Learning Disabilities
Strength, Resilience and Positive Partnerships

• I want to be included
• I want my voice to be heard
• I want an equal chance to live my life happily
• I want to realise my potential
• I want to be involved in decisions that affect my life
• I want accessible information so I can understand things better
• I want to be treated as an individual
• I want to be supported by high quality services
• I want Leeds to be the best city for people with a learning disability to live in

Principles set out by people with learning disabilities in Leeds for the co-developed Learning Disability Being Me Strategy.