Care Workers of all ages are getting the Covid-19 vaccine to help protect themselves and others against the virus, and to help us all start to move on from this pandemic.
Thanks to Leeds Teaching Hospitals NHS Trust and each of the individuals for capturing and sharing these amazing moments so that we can celebrate their decision to get the vaccine.
Care Assistant in Chapel Allerton, Frewyne Hadera had her vaccine at Thackray Museum.
She said: "I am so happy to have the vaccine, so that I can help protect our residents. It's really important that everyone has the vaccine."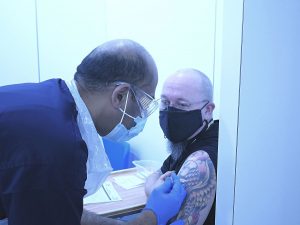 Gareth Owen is a support worker with care home group HF Trust and has worked there for 30 years.
Gareth works in the community with those who are physically and mentally disabled and was one of the first people to get his vaccination at Elland Road.
He said: "I'm ready to get on with life. Hopefully getting as many people as possible vaccinated means that we can get life back to normal."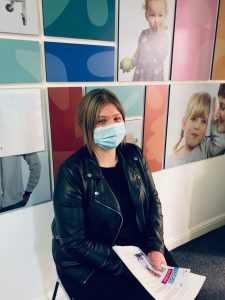 Eight months ago 19-year old Caitlan Hullock was furloughed from her job in retail.
She decided to keep busy and retrain in care.
She has been at Hutton Manor care home in Pudsey for the duration of the pandemic, learning on the job.
Caitlan said: "I didn't want to sit around doing nothing, so I decided to retrain. This has been the best decision ever. It's one of the hardest but best jobs I have ever had, I love it."