Men's Health Week runs from 13 to 19 June 2022 and this year the theme is: Time for your MOT.
We've been through a lot these past couple of years. Covid has not gone away, but we are beginning to live with it. To do this, we need to be at the top of our game, physically and mentally. So, for this year's Men's Health Week it's time for men everywhere, to give ourselves an MOT.
Why do men need a Men's Health Week?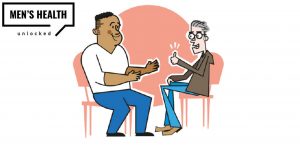 Men live on average 3.5 years less than women
1 in 5 men will die before they reach 65 years old
Men in Leeds are 5 times more likely to die by suicide.
Some men do not address their health issues and are unwilling to reach out for support
Men are less likely have a support network around them.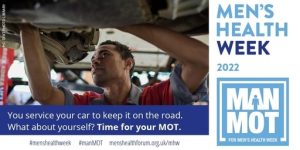 What's happening for Men's Health Week?
For this year's Men's Health Week, men are being encouraged to do their Man MOT.
Take notice of what's going on in your body and mind.
Do the Men's Health Forum's quick and easy DIY Man MOT
Get an NHS Health Check
Go and see your GP or use NHS 111 if you're concerned about any symptoms
What about in Leeds?
Men's Health Unlocked (MHU) will be promoting activities and services for men across Leeds.  There will be awareness raising stalls, including at Leeds Railway Station on Thursday 16 June. Why not pop by and say hello?
There is also, of course, the annual Father's Day spectacular, courtesy of Leeds Dads! Get your tickets HERE! There is more info on their website here
What else has Leeds got for men?
Lots! Take a look at the Let's Unlock directory of activities.
Or why not give our services and activities hotline a call? Call 07435 919837 and speak to someone in person about what is out there for you or the men you work with. You'll find social groups, walking groups, dads groups and more.
How can I help men in Leeds?
There is a host of ways to volunteer for MHU and support men's health and wellbeing across Leeds. This ranges from being a social media volunteer to helping to make a Men's magazine for the city.
Contact our hotline (above) or email [email protected] to find out more.
Want to find out more?
To find out more about Men's Health Week, Men's Health Unlocked, men's health contacts, info etc, please contact Damian Dawtry, Men's Health Unlocked Coordinator on 07985 442630 oe email [email protected].