We are seeking to appoint a Third Sector representative on the Leeds Community Healthcare (LCH) Third Sector Strategy Steering Group.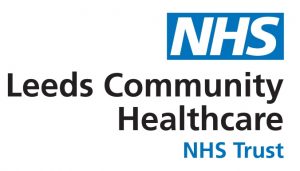 Leeds Community Healthcare NHS Trust provides community services alongside primary care and the neighbourhood teams. The Third Sector Strategy Steering Group oversees the prioritisation and implementation of the LCH Third Sector Strategy.
This role entails championing a 'one health system' where infrastructure is aligned to enable all partners to successfully contribute to the LCH Third Sector strategy. The role involves advocating for the broad and diverse Third Sector in Leeds and helping to share information to and from the sector, with support from Forum Central colleagues. 
Who we are looking for
We are looking for someone with knowledge of the health and care system in Leeds from a third sector, voluntary and community perspective. We are particularly keen to bring together older people and children and families' perspectives on the steering group.
What are the benefits of getting involved?
Work alongside health and care partners to improve local health and wellbeing 

Build links with under-represented communities and generating meaningful change for people and communities of Leeds

Support from the Forum Central Reps officer and the wider team

Knowledge, information and advice about third sector health and social care activities in Leeds

Links and introductions to Forum Central members and partners

An induction which includes training and development 

Clear and person-centred processes for 'feeding back' 

Communication of key messages arising from other key meetings 
What would we like from you?
Be willing to represent the wider Third Sector, not solely your own organisation

Strategic thinking and decision making

Experience of influencing and developing policy

Strong communication skills, including active listening and public speaking

Provide time commitment for:

Attending all relevant meetings or give sufficient notice if you are unable to so that a deputy can be arranged 

Having regular contact with the Forum Central officer or colleagues and

existing Reps

for ongoing support

Reading time / preparing for the meeting
How to apply
If you are interested in this role, please send a short written statement or a video explaining your experience and why you would like to get involved to [email protected]. The deadline for submission is Monday 02 November 2021. 
If you have any questions, contact Gabby Voinea or Pip Goff.