Volition is recruiting 3 Trustees to join their Board and are pleased to share five candidates for Volition members to consider and vote upon.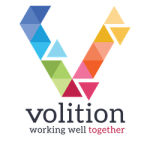 To help you consider your preferred candidates, the skills and experience we are looking for, how you can vote, and an overview of the candidates is detailed below.
Each Volition membership organisation is eligible to nominate one person to vote for 3 candidates on their behalf.
The current Volition board members are:
Adam Oglive (stepping down at the 2021 AGM)
Adrian Curtis
Carol Hill
David Blythe
Helen Kemp – Treasurer
James Hill
Oli Sutton
Philip Gleeson
Ruth Kettle – Chair
Taira Kayani (stepping down at the 2021 AGM)
Zoe Bawn
You can find out more about the boards of Forum Central here.
Who are we looking for?
We are passionate about reflecting the people and communities that make up the city of Leeds, as well as the incredibly rich and diverse sector we represent and want to reflect this in our board of trustees.
It is important that both large and small organisations representing the span of our membership are represented on the board as well as those with lived/professional experience representing marginalised groups or communities.
Individuals elected to the Board act as independent Trustees, rather than as a representative of the member organisation they work for, if applicable. Please see the Charity Commission publication 'The Essential Trustee' for information on the Trustee role.
We are specifically looking to appoint Trustees with a combination of the following skills and experience:
Third Sector insight and understanding
Understanding of national, regional and local health systems, including Local Government, Health Service and Voluntary Sector partnerships
Experience of advocating for people from marginalised communities
Experience of working with people who have a learning disability
Marketing experience and knowledge
Advocacy skills
Professional experience working with and developing IT systems.
Voting process
Voting is for Volition member organisations only, and one vote per organisation will be accepted. You can vote in one of two ways:
At the Volition Annual General Meeting on Thursday 09 December from 10.30am – 12pm. During the meeting, representatives present from member organisations will be asked to vote for their chosen three candidates. The meeting is taking place at Swarthmore Education Centre and there is the opportunity to join online via Zoom.

Please register your attendance on Eventbrite here if you wish to attend. During the meeting, representatives present from member organisations will be asked to vote for their chosen three candidates.

If you are unable to attend the AGM, you can vote in advance by completing this Google form by Wednesday 08 December at 12pm.
Those who are successfully appointed will be inducted and take up their duties at the Board meeting in January 2022.