We would like to extend a warm welcome to the six new members who have joined the Forum Central network over the past few months. Read on to find out a little bit more about them..
If you didn't already know, Forum Central is a member-led network, and our member organisations are vital to the work we do. So, we like to promote our members' work, and create networking and collaboration opportunities for them. To find out more about membership for Forum Central, see our membership information. If you have any questions or are interested in joining the network, please contact [email protected].
Introducing…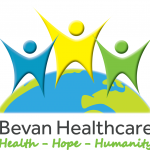 Bevan Healthcare
Bevan Healthcare is a Social Enterprise who have an inclusive and holistic approach to healthcare. They are committed to helping people from the most deprived groups get the health care that they need. Bevan Healthcare provides responsive NHS General Practice services to people who are homeless or in unstable accommodation; and those who have come to Bradford and Leeds as refugees or to seek asylum. But they offer more than just mainstream services, with a focus on a fully integrated model of care, this includes a three-part outreach service and a Wellbeing Centre.
www.bevanhealthcare.co.uk     @BevanCIC
Visit their website to understand more about the work of Bevan Healthcare across different regions in Bradford, Leeds and Hull and to contact them about health care support.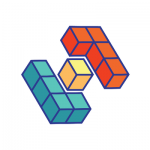 Fall Into Place
Fall into Place is a charity based in Seacroft who use drama and creativity to empower, inspire and connect communities. They bring people together in a fun, inclusive and accessible way to help them feel more connected and form friendships. Through events, performances, workshops and community groups, Fall into Place supports people by increasing confidence and wellbeing, communication, and by reducing social isolation. Fall into Place believes that lasting wellbeing comes from a deeper understanding of ourselves and others
Visit their website to find out more about the groups they run and events they've got going on – join them to get in touch with your theatrical side and engage with others.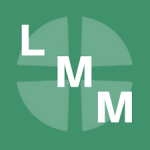 Leeds Methodist Mission
Leeds Methodist Mission (LMM) is a city centre project focusing on reflection, wellbeing, activism and creativity. Their focus is on creating spaces and resources (online and offline) for people to connect more deeply with themselves, one another and important issues of social justice. LMM explore craftivism, meditation, mindfulness, climate change, wellbeing, Christian spirituality and much more. It is a Christian project, for people of all faiths and none, run by the Yorkshire West Methodist District. They're always on the look out for new ways of connecting and working with other organisations and partners.
www.leedsmethodistmission.co.uk     @LMMinthecity
Visit their website to find out more about LMM, view their resources and events, including wellbeing sessions for a range of different groups.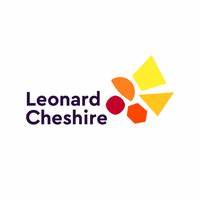 Leonard Cheshire
The registered charity Leonard Cheshire have been supporting disabled people for more than 70 years. They work with partners in the UK and around the world to open doors to opportunity and break down barriers that deny disabled people their basic rights, believing that a fair and inclusive world for everyone is possible. Leonard Cheshire makes an impact on a big scale, with 6,000 staff and 6,500 volunteers supporting more than 30,000 people at national and global levels. They also engage with the media and news platforms to ensure that disability is represented, with experts and spokespeople available for interviews and commentary.
www.leonardcheshire.org      @LeonardCheshire
Visit their website to find out more about the support they offer and the way their work is having an impact around the globe, as well as the many ways you can get involved.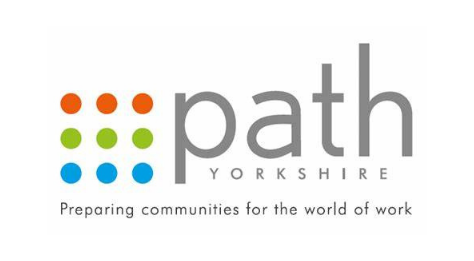 PATH Yorkshire
PATH Yorkshire is a not-for-profit organisation delivering employability projects and working with businesses to inspire inclusion for over 30 years. They take a person-centred approach to supporting individuals. Particularly those who are economically and socially disadvantaged, ethnic minority communities, or migrants and refugees, to enable them to reach their full potential through training, work coaching and mentoring. PATH Yorkshire believes everyone should have equal access to training, learning opportunities and career opportunities. So they help people to raise their aspirations, enhance their employment prospects and overcome barriers to gaining and sustaining employment.
www.pathyorkshire.co.uk     @PATHYorkshire
Visit their website to learn more about their ESOL/English classes and Employment skills training, find job opportunities, view resources, or get in touch.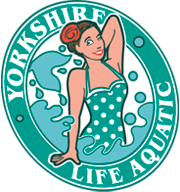 Yorkshire Life Aquatic
Yorkshire Life Aquatic is a social enterprise that uses art and performance to promote positive body image, health and well-being to the public. They also use 'art-ivism' to highlight environmental issues focusing on the oceans and aquatic mammals. They pride themselves in producing unique performances that are distinctive and brave as well as entertaining. Yorkshire Life Aquatics and their water based team, Bramley Mermaids, run numerous workshops on land and in water, and have a dry land synchronised swimming dance show. Created in 2013 by Lucy Meredith and Zoe Parker, Yorkshire Life Aquatic's work has wide appeal and is suitable for all ages. Described by audiences as uplifting, and quirky, they specialise in immersive, interactive experiences that bring audiences closer to the 'world of the sea'…
www.yorkshirelifeaquatic.co.uk   @YorksLifeAqua
Visit their website to find out more about Lucy and Zoe, get information about upcoming shows, book a performance, join a class, set up a project, or even book a mermaid!