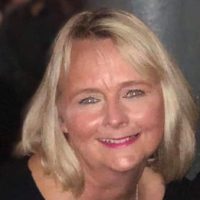 Linda Glew
Programme Manager, Leeds Older People's Forum (LOPF)
Linda joined LOPF in January 2019 as a programme manager for legacy with the Time to Shine Programme. She has managed several contracts with our funded delivery partners, led on the development of the Friendly Communities project, Shine magazine and the Age Proud festival. In July 2021 Linda took on the lead role within the Senior Management team at LOPF.
Linda is passionate about the value of the Third Sector in Leeds, its relationship with the community and its power to drive change.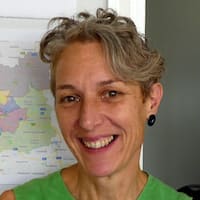 Pip Goff
Director of Volition
Director, Volition
Pip leads on Communities of Interest, Mental Health, Disabilities, Local Care Partnerships and the Third Sector Covid-19 Outbreak Plan with Public Health. She is the West Yorkshire and Harrogate Third Sector place lead for Leeds, and also represents the third on the Primary and Community Services Programme and the Improving Population Health Boards.
Pip is committed to addressing health inequalities; building and developing relationships and asset-based approaches. She has extensive experience of partnership working, system change and third sector innovation and a strong understanding of funding, health outcomes and social value.
Karen Fenton
Operations Manager, Volition
Karen oversees the delivery of the Forum Central contract and workstreams. Karen provides support and management within the Volition team, with a focus on strengthening high level involvement of members, seeking ways to further develop the sector's role locally and build on our growth and impact in recent years.
Karen has over 15 years experience working in NHS and third sector health organisations focussing on involvement, social marketing, organisational learning and community development. Karen is passionate about Leeds, the people who live here, and Forum Central's role in addressing health inequalities and increasing wellbeing for all.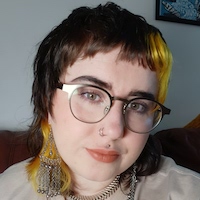 Kelly Bishop
Volition Administration Officer
Kelly joined the team in January 2021 having previously worked for a third sector mental health service in Leeds.
Kelly is developing vital office systems and processes and provides admin support across the Forum Central Team, Board and projects. Kelly enjoys using her eye for detail to help support her colleagues in the important work that they do.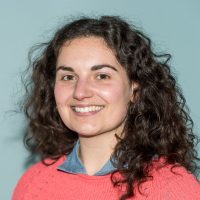 Jenny Bull
LOOP Community Builder
LOOP Community Builder
Jenny is coordinating the development of LOOP, the Leeds Open Online Platform. Jenny aims to widen it's use across the city so that more people can access reliable information about third sector services and organisations.
Jenny is passionate about contributing to the fantastic work already happening in Leeds to promote diversity, inclusion and address inequalities.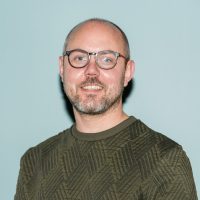 Jez Coram
Learning Disabilities Development Worker
Jez has worked with people with learning disabilities for 10 years in Leeds' third sector and works hard to ensure that the voices, views and experiences of people with learning disabilities are heard.
Jez connects members of the learning disability network, shares information, encourages partnership working, and provides opportunities for members to influence strategy and commissioning in Leeds.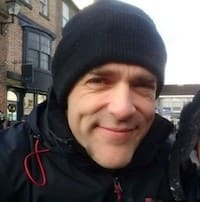 Damian Dawtry
Men's Health Unlocked Coordinator
Damian coordinates Men's Health Unlocked, a city-wide network that aims to connect, support, develop and celebrate the exciting work happening in Leeds to improve men's health and wellbeing.
Damian has a wide range of experience in men's health and community development, having worked for over 20 years for statutory and third sector organisations.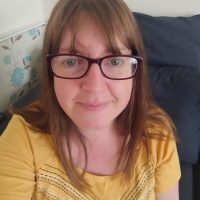 Kim Goulden
Communications Manager
Kim has worked in the third sector in Leeds throughout her career and is passionate about sharing the contributions and value of our diverse sector.
Kim aims to create an understanding of the role of Forum Central within the health and care system in Leeds and help members stay up to date with and get involved in key developments impacting the sector.
Zaira Khanum
Physical and Sensory Impairment Development Worker
Zaira's role is to strengthen the strategic influence of the Physical and Sensory Impairment network and lead on the Leeds for All planning group.
Zaira is passionate about promoting the social model of disability, in reducing inequalities and promoting inclusion to improve the health and wellbeing of people in Leeds.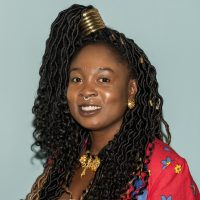 Marvina Newton
Mental Health Ethnic Inequalities Lead (Children and Young People)
Marvina's role is to engage, support and energise system leaders and advocate for a different culture sensitive approach to addressing the risk of poor mental health outcomes in minority ethnic populations.
With a focus on access to services, experiences and prevention, Marvina works in collaboration with communities, the third sector and public sector to tackle stigma, ensure equitable access to services and understand the specific needs of children and young people from a range of ethnic groups.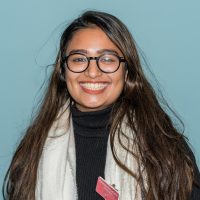 Aishwarya Vijayakumar
Admin, Content and Finance Assistant
Aishwarya joined the team in October 2021. She has a postgraduate degree in Economics and worked in a large accountancy firm before she developed an interest in all things health related.
Aishwarya has lived in Leeds for the 2 years and loves its vibrant culture and is passionate about contributing to the fantastic work already happening in Leeds to address inequalities.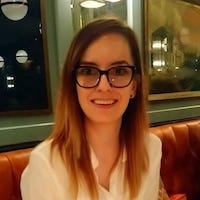 Gabby Voinea
Third Sector Representatives Officer
Gabby supports the reps who advocate for the third sector within strategic decision-making meetings. Gabby is a qualified Mental Health Advocate, Mental Capacity Advocate, has delivered Advocacy training and worked as an interpreter within various health care settings.
Gabby has lived in Leeds for 9 years and loves its vibrant and multicultural communities and is passionate about addressing health inequalities in our city.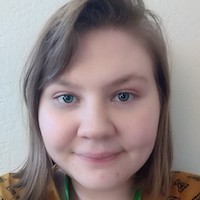 Sarah Wilson
Mental Health Development Worker
Sarah aims to ensure the health and care third sector is involved in strategic planning and development of mental health services.
Sarah brings extensive experience of early intervention work to this role and a passion for the transformative power of the arts on wellbeing, the importance of co-production and the power of community action.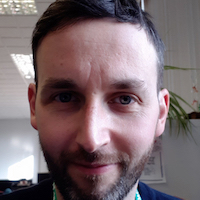 Karl Witty
Local Care Partnerships Development Worker
Karl supports the ongoing development of the Local Care Partnerships (LCPs), promoting a strong and effective presence from the third sector in each area.
Karl brings a broad range of skills and experience to the role, gained through 12 years working in Higher Education, and the past two years working in the third sector.