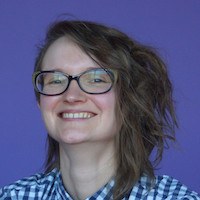 Rachel Cooper
Rachel is the Chief Executive Officer of Leeds Older People's Forum
Rachel joined LOPF in 2009, becoming Chief Executive Officer in 2015. She has been involved in the Forum's key achievements, which include; advocating important member issues such as hospital discharge and housing, establishing a 130+ member strong alliance of Dementia Friendly organisations, and attracting 6m in funding to the city to tackle social isolation and loneliness.
Rachel is most proud of LOPF being an organisation that truly puts older people at the heart of all of its work.
Rachel's scariest moment was leading a 60 strong flash (dance) mob of older people doing a hand jive to 'We Love to Boogie' by T-Rex in Leeds' Victoria Quarter to raise awareness of Age Friendly issues.
Jez Coram
Development Worker for Learning Disabilities
Jez is the Volition Development Worker for Learning Disabilities
Jez joined Forum Central in September 2019. He has worked directly with people with learning disabilities for 9 years in the third sector in Leeds, recently in project research and development, project co-ordination, and as a multi-media designer.
Over the years he has built a good understanding of the variety of discriminations faced by people with learning disabilities through his varied projects and by working alongside staff and volunteers with learning disabilities.
At Forum Central Jez builds on connections with member organisations; passing information between members and statutory services in a format members can understand, encouraging partnership working, and helping to make sure people with learning disabilities voices, views and experiences are heard and are key to strategy and commissioning in the city. He also works with the member organisations to help them engage with the Being Me strategy for Leeds and build on its inclusivity as a city.
When not at Forum Central Jez is usually, either with his family and dog, or watching Netflix.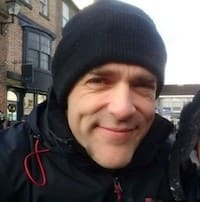 Damian Dawtry
Damian is Coordinator of the Men's Health Unlocked project
Damian's role is centred around building a city-wide network to connect, support, develop and celebrate the exciting work currently taking place in Leeds in the field of men's health and wellbeing, at both a local and national level.
Damian has a wide range of experience in community development, having worked for over 20 years for statutory and third sector organisations. This has included working in the fields of autism, fundraising, and community and prison theatre.
In recent years, he has specialised in men's health engagement; testing and learning a variety of approaches to engaging isolated men and supporting them with their health and wellbeing. He has recently been coordinating the Orion Partnership's ground-breaking Manbassador Project, developing a network of local businesses to signpost their male customers towards health and wellbeing activities and agencies.
Damian is a volunteer for Circles of Life: Women Together / Voices of Men and is proud co-founder of the Unity Day Pantomime, now in its 21st year. At the age of 42, his goalkeeping career was cruelly cut short by injury whilst in the lower reaches of the Yorkshire Amateur League, so he now spends his Saturdays on the allotment, playing music, or playing with his son.
Karen Fenton
Karen is the Volition Operations Manager
Karen is Operations Manager for Volition and has been a member of the team since August 2019. Karen works closely with Pip, Rachel and our boards to oversee the delivery of the Forum Central contract and workstreams. Karen provides support and management within the Volition staff team, with a focus on strengthening high level involvement of members, seeking ways to further develop the sector's role locally and build on our growth and impact in recent years.
She has a wide range of experience working in both NHS and VCS health organisations in the city for over 15 years, with particular experience relating to involvement, social marketing, organisational learning and community development, and holds educational qualifications in Health & Social Care Management, Marketing and Events. Many moons ago Karen also ran a successful children's entertainment company and she still enjoys a good Hokey Cokey.
Leeds born and bred, she is very passionate about the city, the people who live here, and our organisation's role in addressing health inequalities and increasing wellbeing for all. When not at work Karen enjoys spending as much time as possible outside exploring with her nearest and dearest.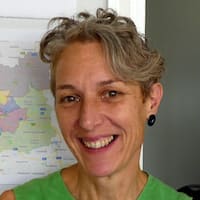 Pip Goff
Pip is the Director of Volition & Third Sector and Community Local Care Partnerships (LCP) Lead
Pip is the Director of Volition, a part of Forum Central in partnership with Leeds Older People's Forum. She leads on Communities of Interest, Mental Health, Disabilities, Local Care Partnerships and the Third Sector Covid-19 Outbreak Plan with Public Health. She is the West Yorkshire and Harrogate Third Sector place lead for Leeds, and also represents the Voluntary Community Sector on the Primary and Community Services Programme and the Improving Population Health Boards.
Pip brings to her role a deep commitment for addressing health inequalities; building and developing relationships and asset-based approaches. She has extensive experience of partnership working, system change and Third Sector innovation and a strong understanding of funding, health outcomes and social value. Because of this, Pip is a relentless connector who is dedicated to connecting people, ideas and opportunities to create the best outcomes.
Pip is currently leading work with partners including Leeds CCG, LCC, Voluntary Action Leeds, Leeds Community Foundation and Healthwatch to build a clear picture of the Voluntary & Community sector and ensure the sector is a valued partner that plays its part in future Population Health Commissioning.
A utility cyclist, community volunteer, creator and parkrunner, Pip loves to help make improvements happen in our social, transport, green infrastructure and environment so that we can all live safer, healthier and more connected lives.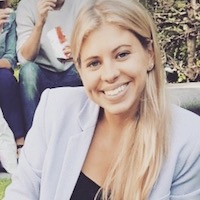 Daisy Morgan
Daisy is the Volition Member Support Worker
Daisy joined the Forum Central team in March 2020 having just returned from a year and a half of travel and living in Sydney. She misses the beaches but is happy to be back in her hometown of Leeds and to have taken up her first role working as part of the Third Sector.
She is supporting the team with admin duties and communications including maintaining the Forum Central website and developing the weekly newsletter.
Daisy has a degree in Psychology and spent four years working in pharmaceutical communications in London where she developed an interest in all things health related. When she's not at work, Daisy enjoys running, cooking and is happiest when she's in the sun!
Meirav Sasson
Meirav is the Interim Mental Health Network Development Consultant
Meirav is a Leeds based social impact consultant and will be supporting Forum Central as interim mental health development worker up until December. She has been part of the third sector for the past 25 years and in the last two years she's made it official by starting a social impact consultancy business.
As a consultant Meirav supports the growth and development of organisations, helping them create real social impact. She brings strategic thinking to the team and has worked with organisations across the different specialisms in the third sector, including: Comic Relief, LCF, WasteAid, and HFJ among others. In 2014 she founded 'Yorkshire More', a social enterprise producing jams and chutneys, supporting people with mental health problems.
She loves traveling with her partner and two daughters to places that make them rethink their life, and act as social change makers as part of their identity. She also loves to spend time with and cook for friends and family. Meirav has dual nationality and is bilingual with hopes of becoming multilingual. Her motto in life is 'it has to matter'!
Stacey Taylor
Stacey is the Leeds Third Sector Outbreak Plan Coordinator
Stacey joined the Forum Central team in November 2020 as Coordinator for the Third Sector Outbreak Plan and point of contact for the third sector relating to the Communities of Interest Network.
Stacey brings a wide range of experience to this role, for 18 years Stacey has been engaging with and developing third sector services. In the last two years she has worked directly with peer support group leaders in Leeds to create peer networks and support with sustainability. She has been involved with the Leeds Peer Support Network and enjoys planning and delivering events.
When not working Stacey enjoys spending time with her family and her new-found lockdown hobby of growing vegetables.
Sean Tunnicliffe
Sean is the communications Officer at Forum Central (Leeds Older People's Forum and Volition)
His role includes communications, admin and office management for LOPF and Forum Central.
He enjoys the wide variety of his role which covers things like designing reports and documents, organising meetings, putting together ebulletins, writing blogs, updating the Forum Central and LOPF websites and social media and making sure that the office never runs out of milk.
He has worked in the third sector since 2001 first with Volition and then LOPF and is the longest serving member of the Forum Central team.
Previous to this Sean had mainly worked in horticulture and also had a spell managing a newsagent shop.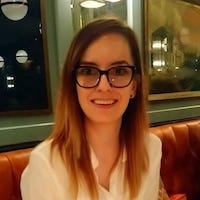 Gabby Voinea
Gabby is the Third Sector Advocates/Representatives Relationship Officer
Her role supports the representatives who advocate for the needs of the third sector and the people in Leeds within strategic decision-making settings. Gabby has experience of working in the public sector, private sector and third sector, and delivering front line advocacy services, both statutory and non-statutory.
Gabby is a qualified Independent Mental Health Advocate and Independent Mental Capacity Advocate, and has delivered Advocacy training and worked as an interpreter within various health care settings. Her formal qualifications include a degree in Economics and Politics and an LLM Law.
Having lived in Leeds for almost 9 years, Gabby loves its vibrant and multicultural communities and is passionate about addressing health inequalities in our city.
In her spare time Gabby enjoys a good walk whilst listening to audiobooks, as well as watching Netflix and eating lots of chocolate.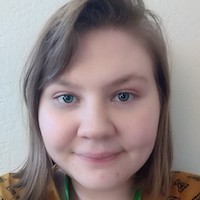 Sarah Wilson
Sarah is the Volition Mental Health Development Worker
Her role involves working to ensure the health and care third sector is involved in strategic planning and development of mental health services.
Sarah's background is in early intervention, previously working as a Behaviour Change Specialist within Children's Services, and before that, for Northpoint Wellbeing, developing a variety of programmes for schools including MindMate Champions, and running large Social, Emotional & Mental Health (SEMH) conferences for schools across Leeds. She has also worked within Leeds University Union, developing early intervention projects for students, and is one of the founders of Brainchild Festival, a three day festival celebrating creativity, bold ideas and DIY spirit at a peer to peer level, where she runs a wellbeing space and programme.
Her passions lie in the transformative power of the arts on wellbeing, the importance of co-production and the power of community action. Particular areas of interest include suicide prevention, the self-harm continuum and habit building. In her spare time she likes to DJ (badly), read (incessantly) and follow the life and teachings of Marie Kondo.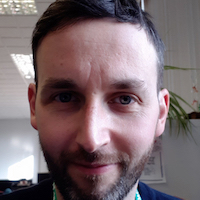 Karl Witty
Karl is the Development Worker for Local Care Partnerships (LCP)
His role supports the ongoing development of the Local Care Partnerships, promoting a strong and effective presence from the third sector across the 19 areas.
An active networker, Karl's time is split between supporting work within LCP and working with the diverse third sector and statutory partners to enhance engagement.
Karl brings a broad range of skills and experience to the role, amassed through 12 years working in Higher Education, and the past two years working in the VCSE sector.
As a father of two, Karl spends most of his spare time having fun in the park, playing football, riding bikes and messing about with Lego, he also enjoys listening to music and podcasts.