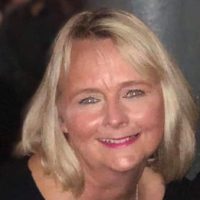 Linda Glew
Programme Manager, Leeds Older People's Forum (LOPF)
Linda joined LOPF in January 2019 as a programme manager for legacy with the Time to Shine Programme. She has managed several contracts with our funded delivery partners, led on the development of the Friendly Communities project, Shine magazine and the Age Proud festival. In July 2021 Linda took on the lead role within the Senior Management team at LOPF.
Linda is passionate about the value of the Third Sector in Leeds, its relationship with the community and its power to drive change.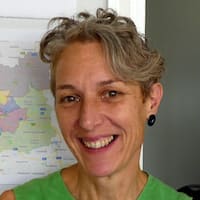 Pip Goff
Director of Volition
Director, Volition
Pip leads on Communities of Interest, Mental Health, Disabilities, Local Care Partnerships and the Third Sector Covid-19 Outbreak Plan with Public Health. She is the West Yorkshire and Harrogate Third Sector place lead for Leeds, and also represents the third on the Primary and Community Services Programme and the Improving Population Health Boards.
Pip is committed to addressing health inequalities; building and developing relationships and asset-based approaches. She has extensive experience of partnership working, system change and third sector innovation and a strong understanding of funding, health outcomes and social value.
Karen Fenton
Operations Manager, Volition
Karen oversees the delivery of the Forum Central contract and workstreams. Karen provides support and management within the Volition team, with a focus on strengthening high level involvement of members, seeking ways to further develop the sector's role locally and build on our growth and impact in recent years.
Karen has over 15 years experience working in NHS and third sector health organisations focussing on involvement, social marketing, organisational learning and community development. Karen is passionate about Leeds, the people who live here, and Forum Central's role in addressing health inequalities and increasing wellbeing for all.