Leeds Older People's Forum, on behalf of the Forum Central Partnership, coordinates Enhance in partnership with Leeds NHS Community Healthcare Trust.
Enhance supports safe and sustainable discharge from hospital and neighbourhood teams into a secure home environment.
Leeds Older People's Forum website has more about Enhance including how to make a referral.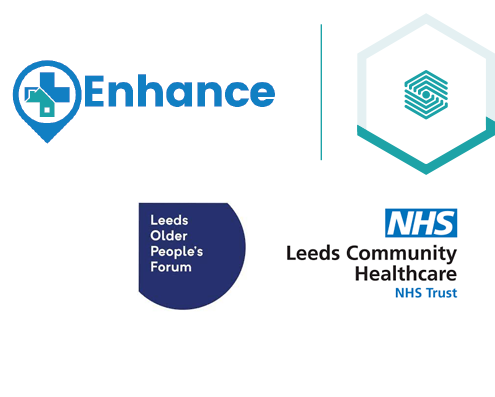 Enhance delivery partners
Feel Good Factor will provide practical support to attend and engage in activities within community settings, build social networks and peer support in the Chapeltown area.
Health for All will work in Beeston and Middleton to further develop their 'team around the Elder' approach, working on a one-to-one level with individuals to identify appropriate activities to meet their specific needs.
Leeds Irish Health & Homes will work across Meanwood and Chapeltown to develop a '3 days, 3 weeks, 3 months and beyond' approach to support individuals.
MAECare will work with local partners to enhance the personalised support offered to individuals.
OPAL will further develop their personalised support offer to individuals living in the LS16 area.
NET will build on the personalised support offer, working with the Neighbourhood Team in Kippax.
Seacroft Friends and Neighbours will employ a case worker to provide personalised one-to-one support.