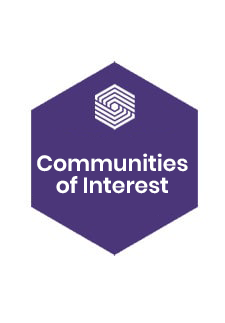 About Communities of Interest – Covid-19
Forum Central is working in partnership with Voluntary Action Leeds, Healthwatch and Leeds City Council to support this network of community-based organisations in order to address inequalities.
Building on trusted relationships with local community organisations and the richness and diversity of our Third Sector in Leeds, we are working with operationally connected community-based organisations to support the flow of information to communities facing additional challenges during Covid-19.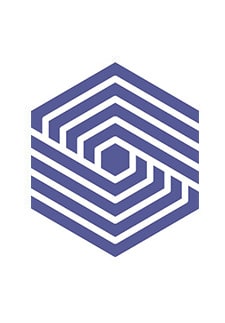 We want to make it as easy as possible for you to share your knowledge of what's happening within communities, the challenges you're facing as an organisation and the successes you've achieved.
If you have information you would like to share with us, before our next meeting, please use the 'Share your knowledge' button above.
Information you provide may be discussed within Communities of Interest meetings and, if appropriate, shared with partners in the health and care system. We will only share your contact information with your explicit consent.
There is a lot of information about Covid-19, including health and care information, volunteering support information and other messages which can be overwhelming and we know some people and communities experience additional barriers to accessing and using this.
Through the communities of interest network we aim to ensure that information and support relating to Covid-19 can reach everyone including people in the most marginalised and vulnerable communities in Leeds.
Importantly, we are hearing about the queries, issues and resilience experienced across all communities of interest, and exploring the experience of intersecting identities. This will enable us feedback to decision makers across our Leeds system to respond to current challenges, but also help develop a future system which is both personalised and responsive to the needs of all communities of Leeds.
What do we mean by 'Communities of Interest'?
'Communities of Interest' are groups of people who share an identity, for example people with a learning disability, or those who share an experience, for example the homeless community. We have initially identified the following communities of interest who experience additional barriers to communication, however we will continue identify additional groups.
Women and maternity
People experiencing domestic abuse
Homeless people
LGBT+ communities
People with mental health support needs
People with a learning disability, autism or mobility issues
People with physical or sensory impairments, or are deaf or blind
Men and men's mental health
Refugees, asylum seekers, migrant communities
Gypsy, traveller and Roma people
People leaving prison
People from black, asian and minority communities
People with long term health conditions
Single parents
Unpaid carers
Young people (including care leavers)
Older people
Sex workers
People with drug or alcohol issues
P

eople facing high levels of inequality

People living in deprived communities
Working with Leeds based poet Michelle Scally Clarke, Forum Central have produced a poem and film drawing on information collected through the Communities of Interest Network. The poem communicates the challenges experienced by Leeds' people and communities during the pandemic, and also the incredible response of the VCSE.
The short film is available to watch and share with subtitles or without subtitles.
What we do
Working with Voluntary Action Leeds and other partners we are identifying 'Link' and 'Support' organisations who can play a key role in the flow of information to and from communities. This might be directly or with other 'Link organisations.'
Our priority is to ensure reach though the third sector to people facing high levels of inequality and people living in communities seen as more deprived.
Organisations in the network are asked to:
Be a source of specialist advice, guidance, signposting and communication for others in the system. This includes being a resource to the Ward Volunteer Hub Managers via the Central Helpline, if for example there are questions about how best to meet the cultural or practical needs
Be a link partner in the communication network to help get info out to people
Disseminate information to the people from their community of Interest contacts and partners through emails, social media and phone calls to help get info out to citizens
Feed information up through us about barriers, issues and disproportionate or differential impacts of Covid-19 so we can keep the city networks informed and so we can support and respond to need
Let us know of practical or financial support we can offer to support communities of Interest
Feeding in to key decision Makers
We are gathering the experiences, concerns and barriers as well as examples of resilience from communities and organisations that we hear through this work and in partnership with Healthwatch.
A weekly report will be used to raise these issues with key health and local authority decision makers, funders and others who need to hear how it is in communities in order to ensure that in Leeds we meet the access, information and practical support needs highlighted for communities of interest, and that people are not disproportionately affected by the Covid-19 crisis. These reports have fed into Leeds city council communities and also public health reports around health inequalities.
We are also raising very practical issues including accessible format of information; clear messages that people can have confidence in so they understand that help is available to everyone as well as who does and does not need to be 'shielding' themselves at home; digital connectivity; appropriate information on Covid Testing sites for people who may need help to understand the communications or lack the car transport or phone data required to be tested.
We give twice weekly feedback to shielding meetings, particularly looking at how communities of interest organisations and networks can support people who are shielding to have clear information, better provision and access culturally appropriate support.
We have also offered support and links to expertise, for example around people who are deaf/hard of hearing; mental health responses from the central call line
Join up with the wider #TogetherLeeds approach, includes:
Leeds Shielding Support Team – The Communities of Interest Network is part of this team
The network will connect with Healthwatch's #WeeklyCheckIn programme designed to hear, week by week, what people are experiencing and bring together the intelligence from all the different parts of the health and care People Voice system is hearing including from PALS, Complaints, other engagement activities. Real-time intelligence will help make the city respond to needs and put measures in place.
Leeds Community Care Volunteer Hub – Leeds City Council have set up a central contact number 0113 378 1877 to take calls and enquiries from individuals, groups and organisations who either need access to help and support or can offer help and support. Calls are triaged according to need to ensure that people get help locally or offer help locally.
Community Care Volunteering – The Community Care Volunteering programme brings together people who are able to help with tasks such as shopping deliveries, preparing meals or making check-in phone calls with those who are self-isolating or in need of support. It is being run by Leeds City Council and Voluntary Action Leeds (VA-L) to ensure systems are in place to care for people and communities during the spread of coronavirus, known officially as Covid-19 and to address likely gaps in social care for children, families and vulnerable adults across Leeds.
Ward Volunteer Hub managers receive requests from the central contact team for local support and co-ordinate requests from local organisations. They also distribute information and advice and other resources in the locality and link with the Emergency Food Provision available for families and individuals who are experiencing difficulties in accessing food due to financial difficulties or self-isolation.
Forum Central is working in partnership with Voluntary Action Leeds (VA-L), Healthwatch and Leeds City Council to support this network of community-based organisations.
Through a partnership approach, the Communities of Interest Action Group (including Forum Central, Voluntary Action Leeds, Healthwatch and Leeds City Council) has collaborated with Public Health in Leeds to support resource for ongoing proactive work in the coordination of Leeds' Covid-19 Outbreak Plan, with a particular focus on engaging with the Third Sector and tackling inequalities. The work is focused on targeted action from Third Sector organisations specifically in response to Covid-19 outbreaks, particularly in groups at higher risks, with the aim of supporting prevention in Leeds communities.
To date, grants have been awarded to the following groups:
A number of Young People's organisations working in target areas in Leeds have been funded to deliver youth-focused activity in response to high rates amongst 16 – 29 year olds.
A number of organisations and community groups who have trusted relationships with Culturally Diverse (Black, Asian and Minority Ethnic) communities, with the aim of using their skills and expertise to make a difference in engaging these communities around Covid-19 messaging.
A diverse range of organisations working with Older People (from Neighbourhood Networks, to small community groups and larger providers) in providing activities that improve older people's mental wellbeing whilst living with the dual challenges of local/national Covid restrictions and winter.
A series of Faith Groups to engage Leeds' Faith Sector in Covid-19 and wider health messages.
A number of Autism and/or Learning Disability organisations to support people to get online or take part in physical activities along with tailored messaging to support with keeping safe and well.
Working with the Men's Health Network with the aim of sharing key Covid-19 messages through online platforms and virtual hair styling sessions for dads.
Alongside the grant element, the work involves ongoing engagement, sharing of key Public Health messages, opportunities for workforce development, capacity building, knowledge and resource sharing, opportunity for peer support and review of activities.
The grants have enabled organisations and groups to develop innovative approaches to deliver proactive and responsive actions addressing the key themes and issues highlighted in the insight gathered through engagement with the Communities of Interest network during the COVID-19 pandemic in Leeds.
Grant applications are currently paused.

The UHC Leeds Synagogue Case Study details how UHC were able to reach 1500 people, comprising of 950 adults and 550 young people in the Jewish community by circulating relevant information with thanks to this grant.
The Vandan Group Case Study details of how this group have used the grant to reach people from the Gujrati community who live in the Burley area. They have been delivering Covid-19 awareness hampers and running digital support sessions along with how keep fit and active during lockdown. Bally from Health for All has also supported this group through the funding process and here's what she said:
"I am truly happy that you have given them an opportunity to shine. With your funding they are helping so many people and their own confidence is increasing . I help because Health for All has passion to help small community groups – The application process from your side was very simple, so that has helped too to deliver this wonderful work!!"
We will continue to collect feedback about the use of grants. So far, 139 grants have been distributed with an estimated reach of 68,194 people.
| | | |
| --- | --- | --- |
| Theme | Number of grants | Estimated reach |
| Older people | 62 | 31,289 |
| Young people | 32 | 6,930 |
| Culturally diverse communities | 20 | 9,305 |
| Faith sector | 11 | 19,420 |
| Men | 5 | 470 |
| Autism and/or learning disabilities | 9 | 780 |
| | 139 | 68,194 |
Communities of Interest News and Events
Stop Hate UK have produced a range of resources and promotional items to encourage Hate Crime reporting in your area. There's everything from posters and leaflets to footballs and fridge magnets. Visit https://www.stophateuk.org/resources/. Products promoting the Stop Hate Line can [...]
The advice to shield from home has now been paused as of 31 March. There is still a range of help and support available to people who are Clinically Extremely Vulnerable in Leeds. A document has been created to summarise the [...]
MEND has issued guidelines for UK Employers on the Holy Month of Ramadan and Muslim-friendly workplaces. The guidance includes: Accommodating flexible working hours/ shift patterns Consider exchanging a lunchbreak for prayer breaks Accommodate work from home requests Consider annual leave [...]
Communities of Interest – Strategic Information
Please contact us if you would like a copy of most recent report.
Representation
Communities of Interest Link Organisations
Community of Interest
Link Organisation
People with mobility issues
Forum Central
People with mental health issues including specific focus on men
Forum Central
People with Long Term conditions
Forum Central
Young People and Care Leavers
Youth Watch /Young Lives Leeds
Voice Influence &Change Team, LCC
People with a Physical or Sensory Impairment
Leeds Society for Deaf & Blind People
People leaving prison
Turning Lives Around
People from Black Asian and Minority Communities including Roma people
The BME Hub, Voluntary Action Leeds
Refugees, Asylum Seekers, Migrant Communities
Leeds City Council Migration Team, Communities
Single Parents
Home-Start
People with a Learning Disability and/or Autism
Forum Central
Unpaid Carers
Carers Leeds
People who experience Domestic Violence
Leeds Women's Aid
Women and maternity
Women's Lives Leeds
People Drug or Alcohol Issues
BARCA/Forward Leeds
Gypsy, Traveller
Leeds GATE
Sex Workers
Basis
Homeless People / NFA
Beacon Leeds
People from the LGBT+ community
Yorkshire MESMAC
Older People
Leeds Older People's Forum
People facing high levels of inequality and people living in deprived communities.
Citizens Advice
Men's Health
Forum Central
The Faith Sector
Leeds Faiths Forum
Communities of Interest Email Updates
Since mid-April, we have been sharing weekly email with the Communities of Interest network, including link organisations and other individuals who are interested in relevant news. The emails feature the very latest news and information from that week in relation to Coronavirus and Leeds, and resources for organisations to use and share with the people and communities they work with.
Emails from each month are available to view and download below
Communities of Interest Virtual Session Notes and Recording
Virtual Sessions take place every fortnight to bring together the network of organisations who represent the various communities of interest across Leeds to share issues being witnessed which stem from Covid-19, and discuss how we can best equip these organisations to support others within their communities.
Audio recordings of the sessions are linked to below, where you'll also find the notes and flashcards produced following the session.
April 2021
February 2021
Emails:
Virtual Session Notes & Recording:
March 2021
January 2021
Emails:
Virtual Session Notes & Recording:
Other useful resources: