About Communities of Interest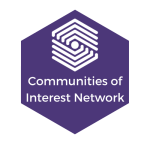 The Communities of Interest (CoI) Network was established in March 2020 to enable two-way communication between the public sector and Third Sector organisations that represented communities facing health inequalities.
Regular network meetings helped us to understand the impact of Covid on communities already facing inequalities, and feedback to NHS partners and the local authority, which in turn helped shape the communications, funding and focus of work across the health and care system in Leeds.
The CoI network meetings will continue until March 2022. Forum Central members will continue to use this and other network meetings (including specialist networks and wider Third Sector forum meetings) to get information and provide feedback relevant to their work.
The network was evaluated in September 2021, and you can read the full report here.
To read an overview of the key findings from the evaluation, click here.
Feedback and evaluation

What do we mean by 'Communities of Interest'?
'Communities of Interest' are groups of people who share an identity, for example people with a learning disability, or those who share an experience, for example the homeless community. We have initially identified the following communities of interest who experience additional barriers to communication, however we will continue identify additional groups.
Email updates
In April 2020, we began sharing weekly updates by email with the Communities of Interest network. The updates included latest news and information in relation to Covid in Leeds, and resources for organisations to use and share with the people and communities they work with.
The emails are available to view and download below.
Network meeting notes and recording
The network meet online every two weeks to share issues being witnessed which stem from Covid-19, and discuss how we can best equip these organisations to support others within their communities.
Audio recordings of the sessions are linked to below, where you'll also find the notes and flashcards produced following the session.
Other useful resources:
More information about the Communities of Interest Network
Organisations in the network are asked to:
Be a source of specialist advice, guidance, signposting and communication for others in the system. This includes being a resource to the Ward Volunteer Hub Managers via the Central Helpline, if for example there are questions about how best to meet the cultural or practical needs
Be a link partner in the communication network to help get info out to people
Disseminate information to the people from their community of Interest contacts and partners through emails, social media and phone calls to help get info out to citizens
Feed information up through us about barriers, issues and disproportionate or differential impacts of Covid-19 so we can keep the city networks informed and so we can support and respond to need
Let us know of practical or financial support we can offer to support communities of Interest
Feeding in to key decision makers
We are gathering the experiences, concerns and barriers as well as examples of resilience from communities and organisations that we hear through this work and in partnership with Healthwatch.
A weekly report will be used to raise these issues with key health and local authority decision makers, funders and others who need to hear how it is in communities in order to ensure that in Leeds we meet the access, information and practical support needs highlighted for communities of interest, and that people are not disproportionately affected by the Covid-19 crisis. These reports have fed into Leeds city council communities and also public health reports around health inequalities.
We are also raising very practical issues including accessible format of information; clear messages that people can have confidence in so they understand that help is available to everyone as well as who does and does not need to be 'shielding' themselves at home; digital connectivity; appropriate information on Covid Testing sites for people who may need help to understand the communications or lack the car transport or phone data required to be tested.
We give twice weekly feedback to shielding meetings, particularly looking at how communities of interest organisations and networks can support people who are shielding to have clear information, better provision and access culturally appropriate support.
We have also offered support and links to expertise, for example around people who are deaf/hard of hearing; mental health responses from the central call line
Join up with the wider #TogetherLeeds approach, includes:
Leeds Shielding Support Team – The Communities of Interest Network is part of this team
The network will connect with Healthwatch's #WeeklyCheckIn programme designed to hear, week by week, what people are experiencing and bring together the intelligence from all the different parts of the health and care People Voice system is hearing including from PALS, Complaints, other engagement activities. Real-time intelligence will help make the city respond to needs and put measures in place.
Leeds Community Care Volunteer Hub – Leeds City Council have set up a central contact number 0113 378 1877 to take calls and enquiries from individuals, groups and organisations who either need access to help and support or can offer help and support. Calls are triaged according to need to ensure that people get help locally or offer help locally.
Community Care Volunteering – The Community Care Volunteering programme brings together people who are able to help with tasks such as shopping deliveries, preparing meals or making check-in phone calls with those who are self-isolating or in need of support. It is being run by Leeds City Council and Voluntary Action Leeds (VA-L) to ensure systems are in place to care for people and communities during the spread of coronavirus, known officially as Covid-19 and to address likely gaps in social care for children, families and vulnerable adults across Leeds.
Ward Volunteer Hub managers receive requests from the central contact team for local support and co-ordinate requests from local organisations. They also distribute information and advice and other resources in the locality and link with the Emergency Food Provision available for families and individuals who are experiencing difficulties in accessing food due to financial difficulties or self-isolation.
Forum Central is working in partnership with Voluntary Action Leeds (VA-L), Healthwatch and Leeds City Council to support this network of community-based organisations.
Leeds Third Sector Outbreak Plan & Grant Programme
Forum Central coordinated a Covid grants scheme to support prevention work in Leeds communities. This work also involved ongoing engagement, sharing of key Public Health messages, opportunities for workforce development, capacity building, knowledge and resource sharing, opportunity for peer support and review of activities.
The grants have enabled 139 organisations and groups to develop innovative approaches to deliver proactive and responsive actions addressing the key themes and issues highlighted in the insight gathered through engagement with the Communities of Interest network during the COVID-19 pandemic in Leeds.
The UHC Leeds Synagogue Case Study details how UHC were able to reach 1500 people, comprising of 950 adults and 550 young people in the Jewish community by circulating relevant information with thanks to this grant.
The Vandan Group Case Study details of how this group have used the grant to reach people from the Gujrati community who live in the Burley area. They have been delivering Covid-19 awareness hampers and running digital support sessions along with how keep fit and active during lockdown. Bally from Health for All has also supported this group through the funding process and here's what she said:
"I am truly happy that you have given them an opportunity to shine. With your funding they are helping so many people and their own confidence is increasing . I help because Health for All has passion to help small community groups – The application process from your side was very simple, so that has helped too to deliver this wonderful work!!"
| | | |
| --- | --- | --- |
| Theme | Number of grants | Estimated reach |
| Older people | 62 | 31,289 |
| Young people | 32 | 6,930 |
| Culturally diverse communities | 20 | 9,305 |
| Faith sector | 11 | 19,420 |
| Men | 5 | 470 |
| Autism and/or learning disabilities | 9 | 780 |
| Total | 139 | 68,194 |
Working with Leeds based poet Michelle Scally Clarke, Forum Central have produced a poem and film drawing on information collected through the Communities of Interest Network. The poem communicates the challenges experienced by Leeds' people and communities during the pandemic, and also the incredible response of the VCSE.
The short film is available to watch and share with subtitles or without subtitles.