About the Mental Health Network
Forum Central promotes good mental health for all people in Leeds. We work to ensure that the health and care third sector is involved in strategic planning and development of mental health services.
What we do
Encourage partnership working between agencies and across sectors, providing information to third sector organisations to support them in delivering high quality services.
Ensure that the third sector is an integral part of the strategic planning and development of mental health services in Leeds.
Maintain working relationships with mental health commissioners and statutory partners across the city, working together to continuously improve the services Leeds provides to support people's mental health.
To find out which of our member organisations deliver mental health services, visit our member directory.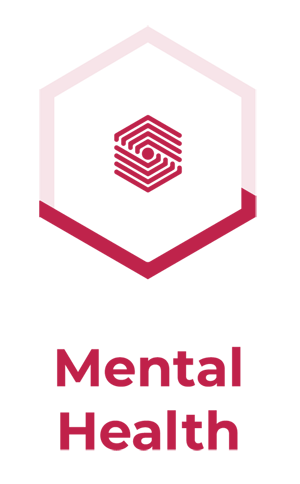 We hold regular mental health information and strategy sessions open to everyone with an interest in the mental health third sector. These meetings are an opportunity to network, get the latest strategic updates and hear from guest speakers.
Latest updates
The last Mental Health Information & Strategy meeting was held on 18 July 2023.
Next meeting date: Tuesday 19 September 2023 (2:30pm-4:00pm)
Previous Mental Health Info and Strategy Meetings
The network meets every 2 months via Zoom, we recommend if you cannot join us a colleague takes your place or, if you wish to convey a message to the network, please send us the information up to 7 days before the meeting and we will bring it to the meeting on your behalf.
Membership
Our member organisations support people through a variety of different ways, including:
– Peer support, one-to-one support, psychological therapies, counselling
– Healthy living, group wellbeing activities, self-management courses, arts and wellbeing
– Mental health specialist services
– Carer support, Dementia services
– Employment support, homelessness support, specialist supported housing
– Anti-stigma work, Advocacy, information and advice
– Working with many of the communities with the greatest inequalities and those who are most at risk of poor mental health.
Our members are at the heart of what we do, and we aim to ensure that organisations both large and small can influence decisions about mental health across Leeds and the region, as well as nationally.
To find out more about our members please search the Forum Central members directory
For more information on joining please contact us.
Representation
Our members and the Forum Central team play an active part in the key strategic mental health and wellbeing groups and boards in Leeds.
The Leeds Health and Wellbeing Strategy provides a framework for improving health and for making Leeds the best city for health and wellbeing. In response, the Leeds Mental Health Strategy sets out how we will achieve this vision for mental health, so that 'Leeds will be a Mentally Healthy City for everyone'.




The Mental Health Strategy has been updated to highlight the existing challenges facing the sector and how the city plans to address mental health needs and promote good mental health. In 2022, three workstreams were added to highlight the impact Covid-19 has on mental health and well-being for many people. 

An SRO's group meets regularly to oversee progress and reports directly to the Mental Health Partnership Board for Strategic governance and steer.

As each workstream develops third sector representation will be key. If you are interested in finding out more about how to get involved and becoming a rep for the sector with support from Forum Central, please contact Amy.Sutcliffe@forumcentral.org.uk

You can also complete a 'How Are You Doing?' survey, this is a check in to see how the five outcomes are being achieved. For further information visit the How Are You Doing Leeds survey.

The Leeds Warm Spaces scheme which VAL and Forum Central are supporting aims to ensure places that are safe, warm and welcoming are available free of charge, for people and communities in Leeds. Warm Spaces in this scheme are free to use, and often include drinks and snacks, as well as a variety of activities, and services such as Wi-Fi.
The Leeds Suicide Audit is nationally recognised as best practice and is recommended by Public Health England. Details are available from the Leeds City Council website.

Transforming Mental Health Grants
The Transforming Mental Health grants are now open! Third-sector organisations can apply for up to 35k to support the transformation of services for people with complex mental health needs. Part of the application pack includes Involvement Findings from what people and communities have told us they need. There is a one-page summary, which links to a more detailed document of findings.
Grants of up to £1,000 and £5,000 are being administered by Forum Central and distributed to organisations that support Communities of Interest including cultural diversity, people with mental health difficulties (including Young People), learning disabilities, physical and sensory impairment and older people.

There is no deadline – applications will be assessed weekly until all funds are allocated. All grants must be spent by March 2023.
Leeds in Mind 2017 (pdf)

The Leeds in Mind 2017 –  Mental Health Needs Assessment report assesses the mental health needs of the adult Leeds population, identifies where gaps in provision exist and makes recommendations to address inequity in access to healthcare and unequal health outcomes.
Mental Health news and events
Joint Network Meeting | Wednesday 13 December 2023, 1 - 3pm at Swarthmore We're ending the year with an extra special network meeting! This in-person event is a chance to meet other network members, celebrate, share a conversation over a [...]
6.00pm - 7.30pm, Tuesday 5 December 2023 Join the Garden Court Chambers Family Team in person or online for this free training on Non Violent Resistance (NVR) with Amanda Meusz, of the Garden Court Chambers Family Team, and Rachel Braverman, Director of the NVR [...]
Forum Central is enormously proud to be part of the Synergi-Leeds partnership. We'd like to congratulate everyone in the team and beyond who have worked so hard - it's a fantastic achievement. We look forward to continuing to support the [...]