Barca-Leeds, Leeds Children's Services and the Family Courts are proud to celebrate the continued success of the FDAC service, which is now in its fifth year of operation. The Family Drug and Alcohol Court (FDAC) is an innovative service designed to help families involved in care proceedings that have primarily resulted from parental drug and alcohol misuse.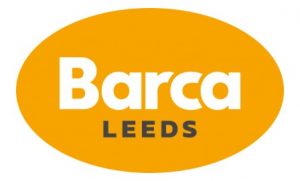 This pioneering work helps families on the FDAC program receive support from a specialist multi-disciplinary team. It is a trauma-informed and restorative approach, which is child-focused, and aims to work intensively with parents to overcome the issues that have led to their family being in Care Proceedings. The model has been successfully adopted in other parts of the country and research has continued to show the improvements in regards to families being engaged with support, with more positive outcomes being seen for all children involved.
The service has also seen significantly more FDAC families reunited and more parents reducing or stopping their misuse of substances, maintaining these positive changes throughout support. FDAC Leeds and everyone involved in the service hopes that this excellent opportunity for families will continue long in to the future and that best practice and wider learning from the service will continue to be shared.
Feedback from FDAC parents 'FDAC helped us to sort our lives out, getting our family together and they have been able to understand where we are and what we need to help us deal with problems. FDAC has not made us feel bad or judged. FDAC have been honest with us and we feel they have backed us and got our corner. We feel FDAC listen and we are thankful.'

Feedback from FDAC Mother: 'I couldn't have done it without the help of everybody at FDAC, I am so happy it is unreal.'

Feedback from FDAC parent 'There is nothing I don't like about FDAC, it's changed my life completely and I like how consistent FDAC is and the genuine care that goes in to it.'
For general enquiries regarding Barca-Leeds, please contact [email protected] or call 0113 255 9582.
For enquiries regarding FDAC Leeds, please contact [email protected] or call 0113 255 9582.
Twitter – @barcaleeds  Instagram – @barcaleeds  Facebook – fb.me/barcaleedsfb  Website – barca-leeds.org