We would like to welcome and introduce you to four new members who have recently joined the Forum Central network: Calm & Centred, Child Bereavement UK, New Wortley Community Centre, Leeds Hospitals Charity.
Forum Central is a member-led network. We place our member organisations at the heart of everything we do. We aim to represent and strengthen the voice of our members in the wider health and care sector in Leeds. We aim to promote our members' work and create networking and collaboration opportunities for them. To find out more about membership with Forum Central see our membership information. If you have any questions or are interested in joining the network, please contact [email protected].
It's our pleasure to introduce…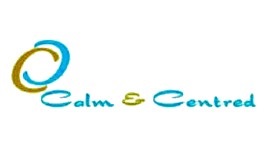 Calm & Centred CIC

Calm & Centred delivers person centred health and wellness services, solutions and therapies. These are specifically geared towards helping people struggling with stress, anxiety, and low level mental health problems and related issues.
Calm & Centred is based in Potternewton. The team is made up of a highly trained and qualified individuals who have a wealth of knowledge, and bring professionalism to everything they do.
As well as facilitating group sessions on themes around healthy lifestyles, they also offer a one to one bespoke service which caters to those who just want to be pampered and feel great!
Website: www.calmandcentred.co.uk   
Visit their website to understand more about their values and the therapies they offer.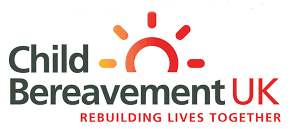 Child Bereavement UK
Child Bereavement UK is a national Charity that helps people rebuild their lives following a bereavement. They support children and young people up to the age of 25 who are grieving, and anyone affected by the death of a child of any age. Child Bereavement UK also provides training to professionals in health and social care, education, and the voluntary and corporate sectors, equipping them to provide the best possible care to bereaved families.
In Leeds they are currently running a helpline in collaboration with Leeds City Council. They are offering telephone and online video call support sessions – one to one and in groups – to support children, young people, and families in Leeds who have been bereaved of someone important in their life. Services are provided free of charge and are offered by trained bereavement support practitioners.
Website: www.childbereavementuk.org/leeds     Twitter: @cbukhelp     Facebook: @childbereavementuk
Visit the Leeds section of their website to find out about the Leeds Bereavement Helpline and services on offer.

New Wortley Community Centre
The New Wortley Community Centre is run by the New Wortley Community Association, which has existed since 1982, and works to provide services and support to the people of New Wortley – one of the most deprived parts of Leeds.
Throughout the coronavirus pandemic the team has been busy supporting the local community as the designated Community Care Hub for the Armley Ward – Community Care Hubs are part of Leeds City Council's COVID-19 emergency response, the helpline number is 0113 376 0330.
New Wortley Community Centre normally runs a range of in person activities and groups that will be re-starting as soon as possible.
Currently they are helping anyone living in Armley and New Wortley through these unprecedented and difficult times with essential support. This includes: access to food parcels, access to hygiene products, collection of prescriptions, a friendly chat with a staff member or volunteer to help ease isolation, access to hot meals delivered to the door (charge applies), laundry service – collection/delivery (charge applies).
Website: newwortleycc.org    Twitter: @NewWortleyCC    Facebook: @NewWortleyCC
Visit their website or have a look at the New Wortley Community Centre Activities Flyer for more information about their services, out of hours answer phone, and staff members contact details.
Leeds Hospitals Charity (formerly Leeds Cares)
Leeds Hospitals Charity works with donors and fundraisers to support Leeds Teaching Hospitals. The aim of Leeds Hospitals Charity is to build on the already amazing work of the NHS, supporting doctors, nurses and healthcare workers across the city.
Their work helps to ease the constant pressure on NHS services by funding things that make all the difference, but that the NHS doesn't provide. This can include extra equipment, facilities, research, education, people and support – all of which help NHS heroes provide the very best care for both patients and their anxious families.
Leeds Hospitals Charity helps NHS workers to keep doing their best for all of us, by giving them much needed support. People can donate directly to Leeds Hospitals Charity, or buy from their online shop, or shop at the brand new Leeds Hospitals Charity shop in Cross Gates.
Website: www.leedshospitalscharity.org.uk    Twitter: @LDShospcharity    Facebook: @LeedsHospitalsCharity
Visit their website to get involved, follow their campaigns, apply for funding, and support this fantastic Leeds charity.