We are delighted to welcome Freedom4Girls, one of our latest members to join Volition and Forum Central.
Freedom4Girls is a UK-registered charity fighting period poverty. Founded by Tina Leslie in 2016, they have been working tirelessly to end period poverty in the UK, Kenya and Uganda for over 5 years. Awarded the Queen's Award for Voluntary Service in June 2021, their team is primarily made up of passionate volunteers.
The missions and aims of the charity are to support those who menstruate by challenging the stigmas, taboos and gender inequalities associated with menstruation through education, provision of menstrual health management solutions and actively being at the forefront of the wider campaign against period poverty.
Freedom4Girls is based in Leeds, West Yorkshire, which is the primary area of their practice. They are intimately connected with local communities and have established partnerships with local community groups in Yorkshire, Kenya and Uganda.
For more information about their work visit the following website and social media links:
About Forum Central membership
Forum Central is a member-led network. Our member organisations are vital to the work we do, and we believe in promoting our members' work as well as bringing people together, sharing information, and creating networking opportunities.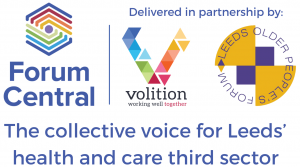 Forum Central is a partnership of two organisations, each a registered charity focussing on different specialisms:
If your organisation becomes a member of one the partner charities, then you will also become a member of Forum Central.
To find out more or to join us, email [email protected] or call 0113 242 1321.