We are delighted to welcome Day One Trauma Support as a Volition and Forum Central member.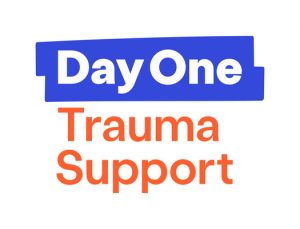 Major physical trauma is a life changed in an instant: physically, emotionally, financially. For patients affected by major trauma, there is no better place than an NHS Major Trauma Centre (MTC). These 24 hour, consultant-led, multi-specialty centres ensure the best clinical outcomes for patients. However, major trauma patients, their families and loved ones face challenges way beyond their clinical needs.
Since 2014, working alongside NHS colleagues within Leeds MTC, Day One has pioneered a holistic model of support for trauma patients and their families. They are on the ward, quite literally by the side of major trauma patients and their families, from day one, for as long as people need them. The organisation believes that everyone affected by major trauma should have access to the support they need to make their best possible recovery. They have recently rolled out their support to Aintree MTC and aim to have a presence in each of the 27 MTCs across the country within the next 5 years.
Day One support addresses the wide ranging, complex and multi-faceted needs of those impacted by major trauma. Support and signposting includes:
Emergency financial assistance
Legal advice and guidance
Welfare, finance and benefits advice
Counselling
Peer support
Funding for ward improvements
Training and education for major trauma clinicians
Day One is developing its community-based and digital peer-to-peer model over the coming year, informed by a robust assessment of need and an evaluation of our work to date. At the heart of the charity is the lived experience of people who have suffered from major trauma and co-design of its services.
Contact
Sign up to the mailing list: http://eepurl.com/hzkYEz | Contact [email protected] | Website: www.dayonetrauma.org
Twitter: @DayOneTrauma | Facebook: @DayOneTrauma | LinkedIn: @Day One Trauma | Instagram: @DayOneTrauma