We are delighted to welcome The Swan Song Project, one of our latest members to join Volition and Forum Central.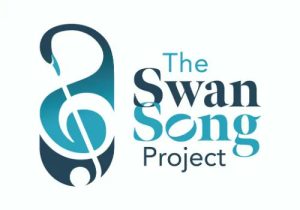 The Swan Song Project gives anyone facing end of life and those surrounding them the opportunity to write and record their own original song. A professional songwriter provides support to guide each person, through finding the initial idea to the completed recording. They also offer weekly online singing groups, in person Music and Memories sessions and have a podcast sharing experiences of musicians on songwriter and bereavement.
The project works across Leeds and beyond but you can write to them c/o ChapelFM Arts Centre, York Road, Leeds, LS14 6JB.
They offer in-person workshops and sessions across Yorkshire but can meet online if you live or are based further away.
You can contact them to learn more at [email protected], across social media channels such as https://twitter.com/SwanSongProUKor or via their website at https://swansongproject.co.uk/.